Co-inhibition of mitotic kinesins and kinases with BCL-2 family inhibitors enhances cytotoxicity of oral cancer cells
Abstract
Background: Head and neck cancer is the seventh most prevalent cancer worldwide and it includes oral cancer [1]. Approximately 90% of all oral cancers are oral squamous cell carcinomas [2,3]. Despite their promising preclinical results, the inhibitors of mitotic kinesins and kinases failed in clinical trials, probably because they are not too effective in inducing apoptosis when used in monotherapy [4,5]. Thus, apoptotic pathway in cell treated with mitotic kinesin and kinase inhibitors may be a strategy to improve the effectiveness of these antimitotic agents. Objective: kinesin spindle protein (KSP) is involved in chromosome segregation and its inhibition results in the formation of monopolar spindles, inducing a mitotic delay. Aurora B is involved in correcting errors in chromosome attachment to the mitotic spindle, and its inhibition leads to mitotic exit with chromosome missegregation. The objective of this study is to assess the antitumor potential of combining a KSP or an Aurora B inhibitor with a BCL-2 family inhibitor in oral cancer. Methods: To evaluate the cytotoxic activity of the inhibitors, the IC50 was determined by the MTT assay. Using the Combenefit software, the combinations corresponding to the lowest concentration of the drugs that resulted in the greatest cytotoxic effect were selected. Cell death was assessed by flow cytometry, using annexinV/PI staining. Cell fate after combination treatment was monitored and characterized by time-lapse microscopy. Results: Both anti-KSP/anti-BCL2 and anti-Aurora B/anti-BCL2 combinations showed synergistic effects with increased cytotoxic activity. The anti-KSP/anti-BCL2 combination showed an exacerbation of apoptosis during mitotic arrest, while the anti-Aurora B/anti-BCL2 combination led to increased postmitotic death. Conclusions: Our data demonstrate that the combination of a BCL2 family inhibitor with either a KSP or an Aurora B inhibitor may be potentially useful as treatment strategies against oral cancer.
References
1. Sung, H.; Ferlay, J.; Siegel, R.L.; Laversanne, M.; Soerjomataram, I.; Jemal, A.; Bray, F. Global Cancer Statistics 2020: GLOBOCAN Estimates of Incidence and Mortality Worldwide for 36 Cancers in 185 Countries. CA. Cancer J. Clin. 2021, 71, 209–249, doi:10.3322/caac.21660.
2. Nandini, D.B.; Rao, R.S.; Hosmani, J.; Khan, S.; Patil, S.; Awan, K.H. Novel Therapies in the Management of Oral Cancer: An Update. Disease-a-Month 2020, 66, 101036, doi:10.1016/j.disamonth.2020.101036.
3. Thomson, P.J. Perspectives on Oral Squamous Cell Carcinoma Prevention—Proliferation, Position, Progression and Prediction. J. Oral Pathol. Med. 2018, 47, 803–807, doi:10.1111/jop.12733.
4. Henriques, A.C.; Ribeiro, D.; Pedrosa, J.; Sarmento, B.; Silva, P.M.A.; Bousbaa, H. Mitosis Inhibitors in Anticancer Therapy: When Blocking the Exit Becomes a Solution. Cancer Lett. 2019, 440–441, 64–81, doi:10.1016/j.canlet.2018.10.005.
5. Novais, P.; Silva, P.M.A.; Amorim, I.; Bousbaa, H. Second-Generation Antimitotics in Cancer Clinical Trials. Pharmaceutics 2021, 13, 1011, doi:10.3390/pharmaceutics13071011.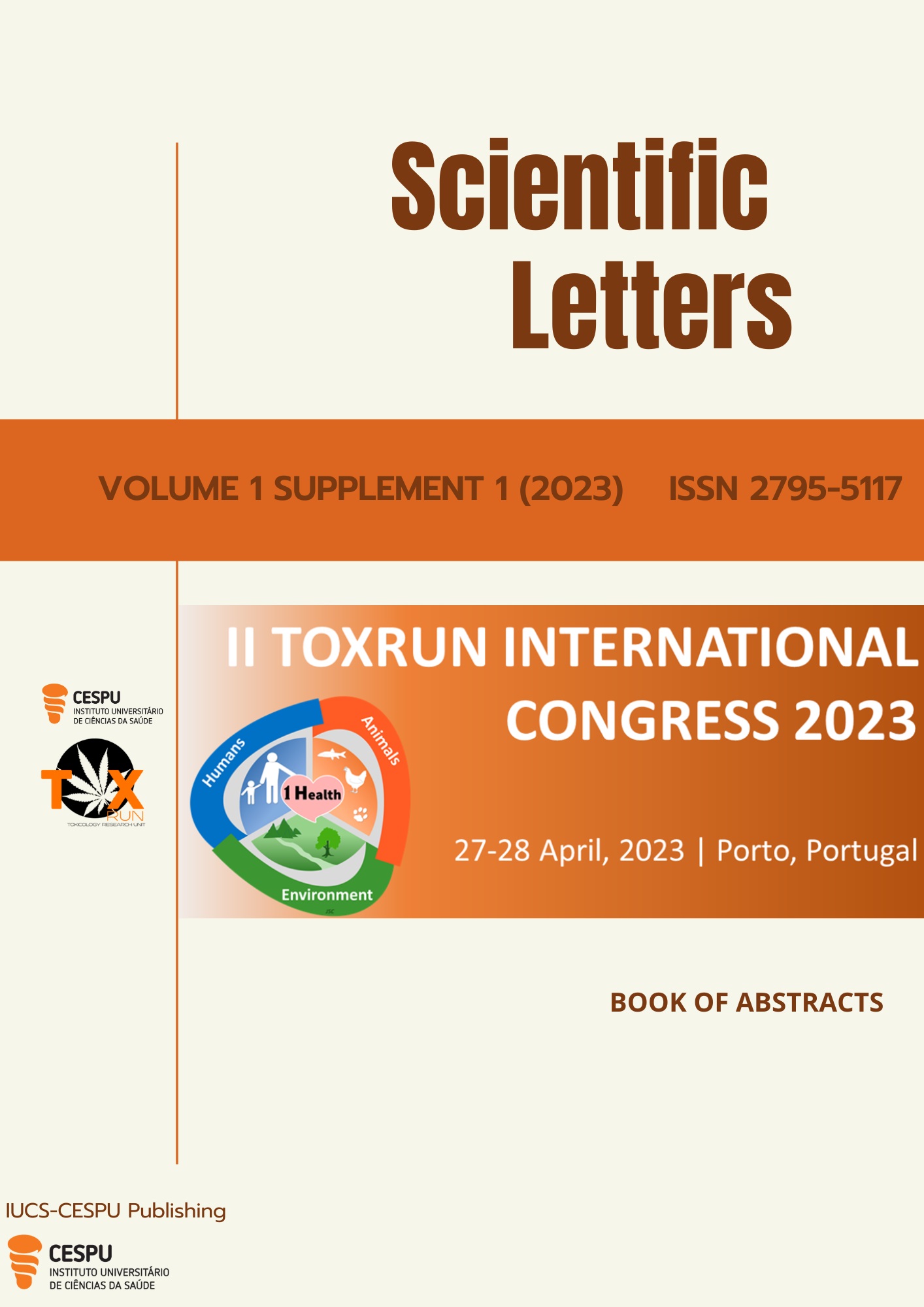 Downloads
How to Cite
Silva, J. P. N., Monteiro, L., Silva, P. M., & Bousbaa, H. (2023). Co-inhibition of mitotic kinesins and kinases with BCL-2 family inhibitors enhances cytotoxicity of oral cancer cells . Scientific Letters, 1(Sup 1). https://doi.org/10.48797/sl.2023.25
License
Copyright (c) 2023 João P. N. Silva, L. Monteiro, Patrícia M.A. Silva, Hassan Bousbaa
This work is licensed under a Creative Commons Attribution 4.0 International License.
In Scientific Letters, articles are published under a CC-BY license (Creative Commons Attribution 4.0 International License), the most open license available. The users can share (copy and redistribute the material in any medium or format) and adapt (remix, transform, and build upon the material for any purpose, even commercially), as long as they give appropriate credit, provide a link to the license, and indicate if changes were made (read the full text of the license terms and conditions of use).
The author is the owner of the copyright.